WHAT TO FOCUS ON WHEN
As one grows in your own homeschool journey you get to a point where you can reflect back on what was important during all the Child Development phases. Here a summary:
Preschool phase (0-5yrs) – Have an interesting life and involve children in it
Foundation phase (6-8yrs) – Learn to read and write well
Primary school phase (9-12yrs) – Exposure to wide variety of knowledge, skills and adventures
Junior high school (13-15yrs) – focus on interests development and figure out what child wants to do when done with formal 'school'
Young adult (16-19yrs) – get an appropriate qualification 'fit for purpose' to do what the child wants to do after 'school'
Below a diagram summarizing the this including all the qualification options. Hope this is something that is useful for you as a reader as well.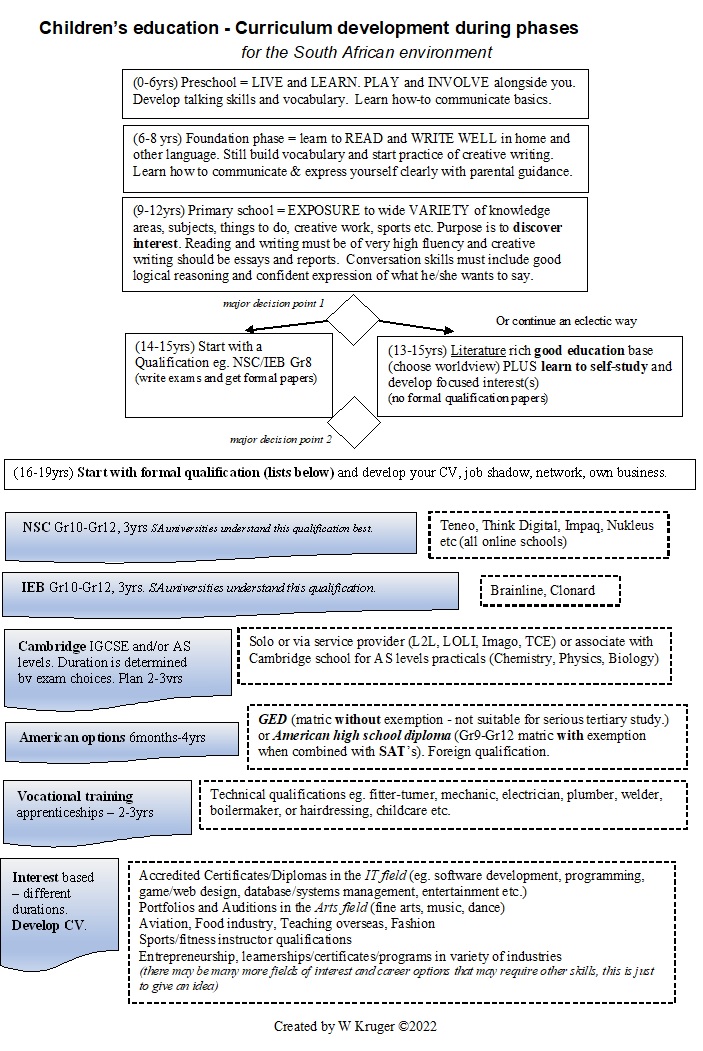 Until next time, Willemien
---
Be happy in the moment. A moment is all we need, no more. - Mother Teresa

---
Want more info?
Need curriculum?
---
Copyright © 2023, Homeschool Curriculum Guide
---