Pros and Cons of Homeschooling
A quick glance at the pros and cons of homeschooling will make you realize that how you interpret the statements depends on 'what glasses you are wearing', aka your perspective.
I am assuming that if you read this then you are a loving parent/guardian who likes your children, and who wants to spend time with and train them.
The lists below are only introductory, for complete lists refer to the Homeschooling Guide Considering Home Education book.

<!—2columnTABLE CODE STARTS HERE -->
| | |
| --- | --- |
| BENEFITS OF HOMESCHOOLING | DISADVANTAGES OF HOMESCHOOLING |
| Very fulfilling – as you are doing the right thing and growing in that knowing | It will change your lifestyle, because it requires a commitment more than just adding it to your current schedule |
| You can be training your child up in the way they should go | Requires emotional energy (because one is with your children more) |
| You can be reaching the hearts of your children | Requires conflict resolution strategies and energy |
Another interesting comparison to do is to think about the differences between the school system and homeschool.
If you think they are  essentially the same, with the main difference being the physical location (where it takes place), read on and discover the BIG important ones.
These might well be THE reason for home educating your child.
<!—2columnTABLE CODE STARTS HERE -->
| | |
| --- | --- |
| HOME SCHOOL SYSTEM | TRADITIONAL SCHOOL SYSTEM |
| An individual with a focus on developing the whole person | Part of group and must conform to group standards, restricting individual growth |
| Environment is designed to stimulate curiosity and creativity to learn | System is designed to order, regulate and control |
| Environment is developed to accommodate a child's individual strengths (e.g. giftedness) and weaknesses (special needs) at his/her own pace of learning | System is developed to accommodate the average learner, so both slow and fast learners are frustrated |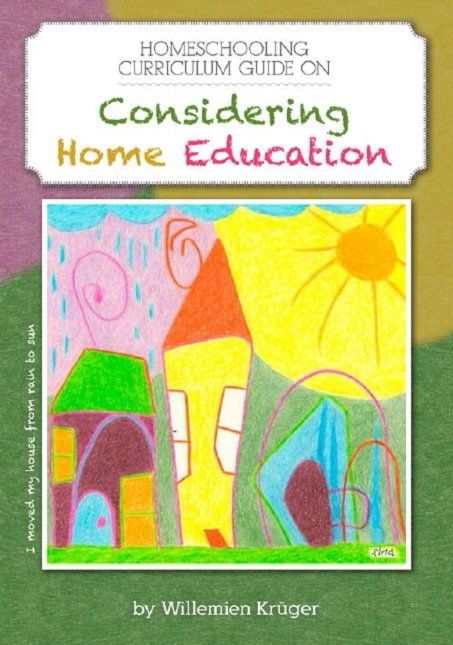 Some of the information was summarized from the book Educating the wholehearted child by Clay and Sally Clarkson (1973). This book is reviewed in Recommended reading.
Successful homeschooling is one the most comprehensive websites I have come across providing lists of benefits/advantages as well as the disadvantages of homeschooling.
Also see the comparisons on public school VS homeschooling on the site. It is an excellent source of info!
---
Back to Homeschooling Curriculum Guide Home Page