Step 3 - How Our Family Has Designed a Course of Study
Read more about Step 3 - Designing a Course HERE
The development of my own Course of Study took months.
It is something that (as with a vision) keeps growing as new insights are gained from reading, experience and observation.
I am also convinced that it might still change, but the framework it has provided for me to 'see the bigger picture' has helped tremendously!
I hope it does this for you as well.
---
How Did We Do It?
The South African National Curriculum Statement helped me to design my own course of study since I liked the wide scope of bodies of knowledge.
I wanted to expose my children to a wide knowledge foundation, as I believe that exposure to variety may help them find their interest area.
The RNCS suggests 9 learning areas, and that is what I agreed on.
I did not, however, agree on their scope and sequence (or outcomes) for these learning areas. But the basic framework suited us.
As husband and wife, we have also decided we want to lay the necessary academic foundation for our children to enable them entrance to tertiary institutions later on, if they wish to do so.
That means that we had to distinguish between a Junior High and Senior High school phase. Hence, in the Senior high phase the focus will be on preparation for tertiary education institutions.
This might also imply that the child will have to do a prescribed formal textbook approach to get a certificate for university entrance.
The biggest missing element for our family was something I decided to call Discipleship. The purpose of this is to equip our children with the necessary knowledge, skills, values and attitudes to be able to build a personal relationship with the Creator God and Jesus Christ His Son.
Some curriculums call this Bible studies, but we believe that it should be more than just Bible reading. Therefore we added that as a subject ourselves.
After deciding on the subjects, I then spent much time thinking through what will be the main focus per subject, per child development phase.
This was done by taking our vision into account and just really thinking a lot (I hope this helps your own thinking process).
As you can see the result is not too much info to cover but a broader perspective, and again something that can be used to measure against.
---
Our Course of Study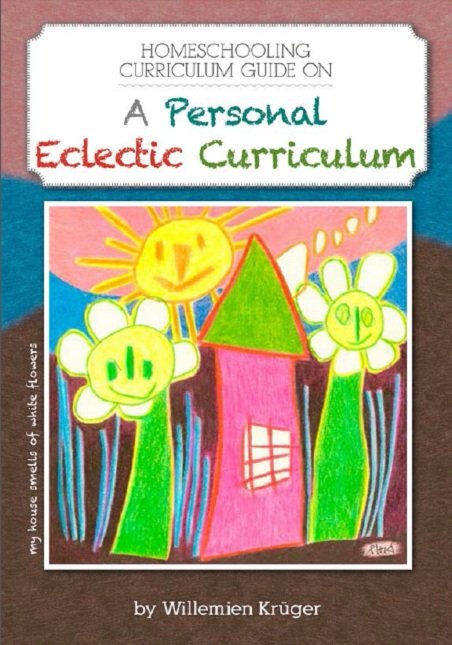 ---
For more information on the steps as we did it just click on the link:
Step3 Course of study personal
Step6 Measure and reward personal
Step7 Adapt to improve personal
Back to Homeschooling Curriculum Guide Home Page